Christmas At Privato
Open November 20th to December 18th!
Monday - Friday 10am-4pm
Saturday & Sunday 9am-4pm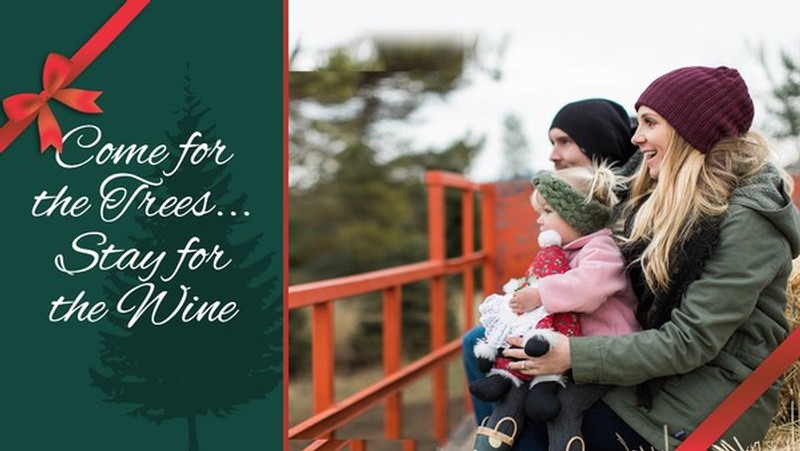 Christmas at Privato has been a part of many people's Christmas traditions for many years now. Each weekend, we have hay wagon rides, mulled wine, and hot apple cider to enjoy by the bonfire, and much, much more. It is wonderful to have a place to go during the Christmas season where you can bring the whole family and enjoy the crisp winter air and have holiday fun for everyone both young and old.
Woodward Christmas Trees
For those who want a "real" Christmas tree, Christmas wouldn't be complete without a visit to Woodward's Christmas Trees. Here at the "Christmas Tree Patch," we have been making memories for families for over 30 years. Although our U-Cut trees are very limited this year as we wait patiently for the young ones to mature, we do still have a few trees in "The Patch" for the early birds. We also have a good supply of fresh local pre-cut fir trees to choose from as well. Take a stroll through Candy Cane Lane to pick out your perfect tree.
Woodward Winter Wonderland
We are excited to announce a brand new feature to Christmas at Privato. Take a holly jolly stroll through our new Woodward Winter Wonderland. Our lush green gardens of summer have transformed into a winter wonderland. The majestic trees now making a display with their winter dresses, present a perfect backdrop for festive Christmas features to surprise and delight the whole family. A place to let the kiddos frolic while snapping some photos with the whole family will make magical Christmas memories for years to come. We highly recommend making a reservation for your family in advance so we can be sure that your visit goes smoothly. Walk-ins are always welcome but may be subject to wait times, especially for the hay wagon rides.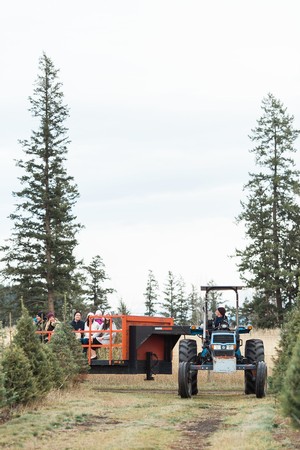 Entry ticket to Woodward Winter Wonderland (includes hay wagon ride on weekends) are $5 per person (children 3 years and younger are free)
Woodward Winter Wonderland Reservation
Weekdays
During the week we are open every day but have limited services. You are welcome to make a visit to Woodward Winter Wonderland or go for a walk to scour the 20 acres of U-Cut trees or view the pre-cut trees in Candy Cane Lane. The winery and cidery will also be open for tastings and the Christmas Gift Shop is open every day. However, the food truck, hay wagon rides, bonfire, hot apple cider and mulled wine are offered on weekends only. Bring your furry friends for a romp through the fields and enjoy the peace, quiet and fresh crisp air that winter brings to the "patch".
Christmas Gift Shop
We have many great gift ideas such as stocking stuffers, preserves, and charcuterie for at-home appetizers, gift baskets or hostess gifts, or the gift of wine. We've got you covered for all your shopping needs.
Wine and Cider Tastings
Your visit won't be complete without a wine or cider tasting and to stock up on your Christmas wine. Tastings are available on both weekdays and weekends. We strongly suggest making a reservation to secure your time with us to avoid disappointment. We will accept walk-ins if space allows us to. You can make a reservation online using the button below.
Mulled Wine and Hot Apple Cider
You've ridden the wagon, frolicked through the Woodward Winter Wonderland, picked out your tree, and tied it down. You've stocked up on wine and cider and purchased last-minute stocking stuffers. Now it is time to kick back and relax. We offer delicious, mulled wine and hot apple cider on Saturdays and Sundays to enjoy by the bonfire.
Biggz BBQ Food Truck
Now that you've worked up an appetite, Biggz BBQ Food Truck has you covered. He will be here every weekend except the last weekend and will provide homemade burgers, jumbo smokies, 100% all-beef or vegan hotdogs, and of course hot chocolate for the kids. The last weekend we are open (Dec 17th/18th) Fryer Express Food truck will be on site to serve up some gourmet grilled sandwiches and more!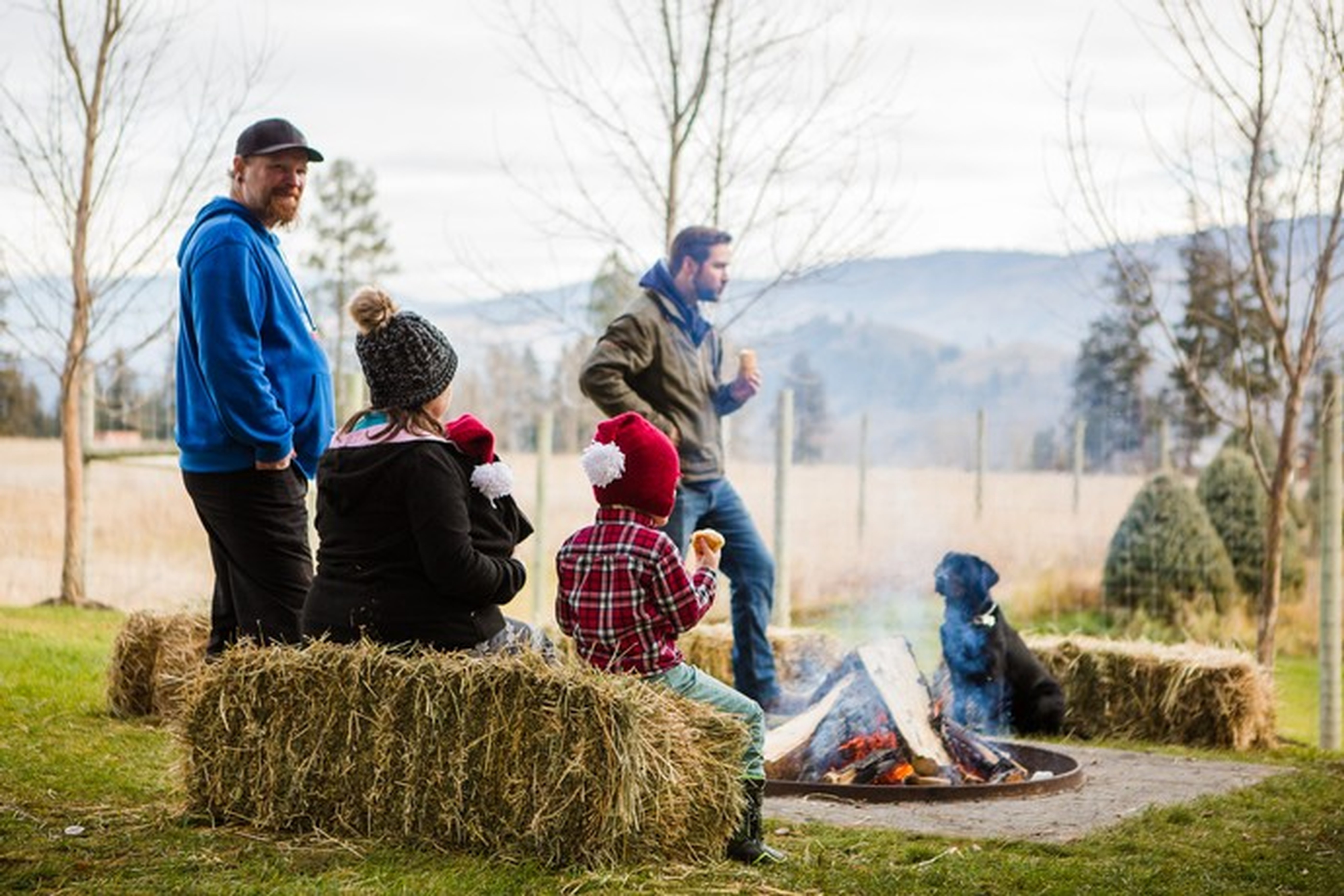 Christmas Trees
We have several varieties of Christmas Trees to choose from. Here at the Christmas Tree Patch, prices are a flat price of $59 per tree, so whether the tree is 2 feet high or 10 feet high, the price is the same to ensure that immature trees are not cut down. Our pre-cut Christmas trees are all fir trees and are also $59 per tree.
Saws are available on-site however you are welcome to bring your own hand saws. Power tools or axes are strictly prohibited.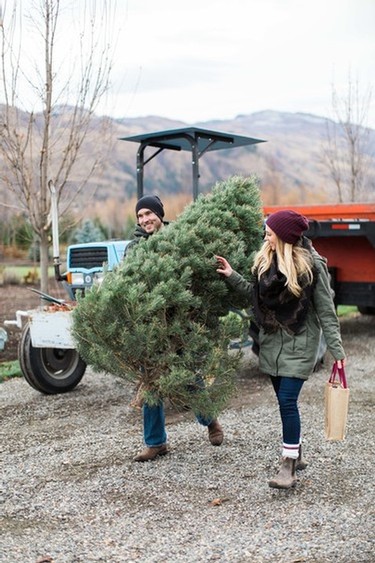 Christmas Tree Prices
U-Cut and Pre-Cut Trees - $59
Charlie Brown Trees - $29
Tree Wrapping - $10
Tree Stands - $60
We have the following varieties of U-Cut trees to choose from:
Douglas Fir
Blue Spruce
Green Spruce
Scotch Pine
** Want to pair your tree picking with a Wine or Cider purchase? With a $300 purchase of 1 case of wine, or 3 cases of cider, your Christmas Tree will be waived, and you may take your tree home free of charge**
Furry Family Members
Dogs are most welcome in most areas if you have them on a leash and clean up after them. They are not permitted in Woodward Winter Wonderland or in the tasting room. They are welcome in the fields, on the hay wagon, and in the bonfire area.
Wine and Cider Club Members
We value our club members and there are so many of you now. There are many perks to being a member and at Christmas time there are many opportunities to enjoy your exclusive treatment. As always, your Christmas tree is discounted by 10% but your access to Woodward Winter Wonderland, the Christmas Tree Patch, hay wagon rides, and Candy Cane Lane are complimentary. And of course, when you come to get your Winter Wine or Cider Club Package, you and your guest receive a complimentary mulled wine or hot apple cider. Not a member of our Cider Club yet? When joining our cider club you will enjoy a 25% discount on your first purchase AND if you purchase 3 cases of cider when joining the cider club the price of your Christmas Tree can be waived too.