Winery Events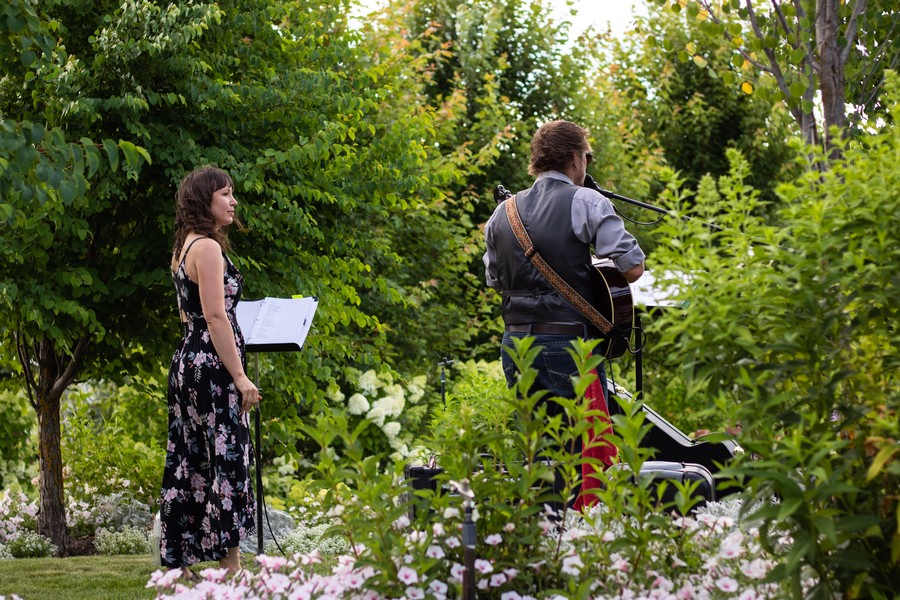 ---
| Sun | Mon | Tue | Wed | Thu | Fri | Sat |
| --- | --- | --- | --- | --- | --- | --- |
| 28 | 29 | 30 | 31 | 1 | 2 | 3 |
| 4 | 5 | 6 | 7 | 8 | 9 | 10 |
| 11 | 12 | 13 | 14 | 15 | 16 | 17 |
| 18 | 19 | 20 | 21 | 22 | 23 | 24 |
| 25 | 26 | 27 | 28 | 29 | 30 | 1 |
We are most excited to be announcing the resumption of our planned Music in the Vineyard for the 2020 season, albeit on a much smaller scale. Due to COVID-19 we are limited to 50 attendees at our events. Accordingly they are selling out fast. We will be very vigilant to ensure our happy music goers remain 2 meters apart between your groups of no more than 6 people.
Sunday, June 14th
Music in the Vineyard Friday Night Fests
Every second Friday, June 19th-August 28th join us at Privato for a garden party like no other! Surprise your senses, surrounded by the unmatched beauty of the Privato Event Gardens, while sipping wine or cider from Woodward Cider Co and listening to the sweet sounds of our exciting lineup of musicians. Each event will have a food truck in attendance so you can enjoy stellar local dinner cuisine while enjoying the show. (Accordingly no outside food or drink will be permitted, please support your local food trucks)
These events are festival style seating, please bring a lawn chair or blanket for your comfort.
Music plays from 6pm-9pm (unless otherwise indicated) in the Privato Event Gardens. Tickets available through Eventbrite. These events are 19+ only and ID may be required to enter. Be sure to bring your e-ticket to the gate for entry. Buy early and save big! No refunds unless the show is cancelled by the vendor.
Sons & Daughters - 3 Piece Band $25.00
June 19th
Paisley Groove -$35.00
July 3rd
The Infectuals- $$35.00
July 17th
The Sirocco Project $25.00
July 31
Richard Graham's Backbeats - $25.00
August 14th
Paul Filek - $35.00
August 28th 6pm-9pm