Privato Pumpkin Patch

Welcome to Our Annual Family Fun Festival!
We're thrilled to be back for another exciting year, and this time, we're bringing even more joy to your family's experience! As we celebrate our third year, we're continuing our beloved tradition of the pumpkin patch, which was a massive hit last year. Due to overwhelming demand, we couldn't resist the opportunity to make this year's event even more memorable.
Family Fun for All Ages: Our pumpkin patch isn't just for kids; it's an occasion for the entire family, from parents to grandparents. Even couples looking for a delightful day out are joining in the fun.
Pets Welcome: We love pets as much as you do, and we warmly welcome them to join in on the fun. Your pets are not just guests; they're part of the family experience.
A Sea of Pumpkins: We've got pumpkins in abundance, ensuring you'll find the perfect one to take home. And don't forget to capture those precious moments with your loved ones amidst the stunning fall colors of our event gardens.
The pumpkin patch will be open on weekends and holidays in October beginning September 30th from 11am to 5pm.
Ticket Prices:
$25 - Family Pass (2 Adults and up to 4 kids under 19) - Includes 2 pumpkins and hot chocolate for the kids
(Free Family pass with a purchase 5 bottles of wine or a case of cider in the Tasting Room)
$15 - Adult Pass - Includes 1 pumpkin
(Free Adult pass with a purchase 3 bottles of wine or 6 ciders in the Tasting Room)
Details:
Our outdoor spaces are filled with pumpkins and amazing fall scenery for another year of family pumpkin patch fun. On weekends we will have hot chocolate (free for kids), hot apple cider and beautiful backdrops set up for all your fun fall photos and of course oodles of pumpkins.
Dates: September 30th to October 29th, weekends only and holidays (Oct 2 and Oct 9th).
Hours: 11am to 5pm
Weekdays: Our Tasting Room is open from 11am to 5 pm if you'd like to come out during the week and pick out a pumpkin however the extras like hot chocolate and hot apple cider are on weekends only. Pumpkins are $8.00 each.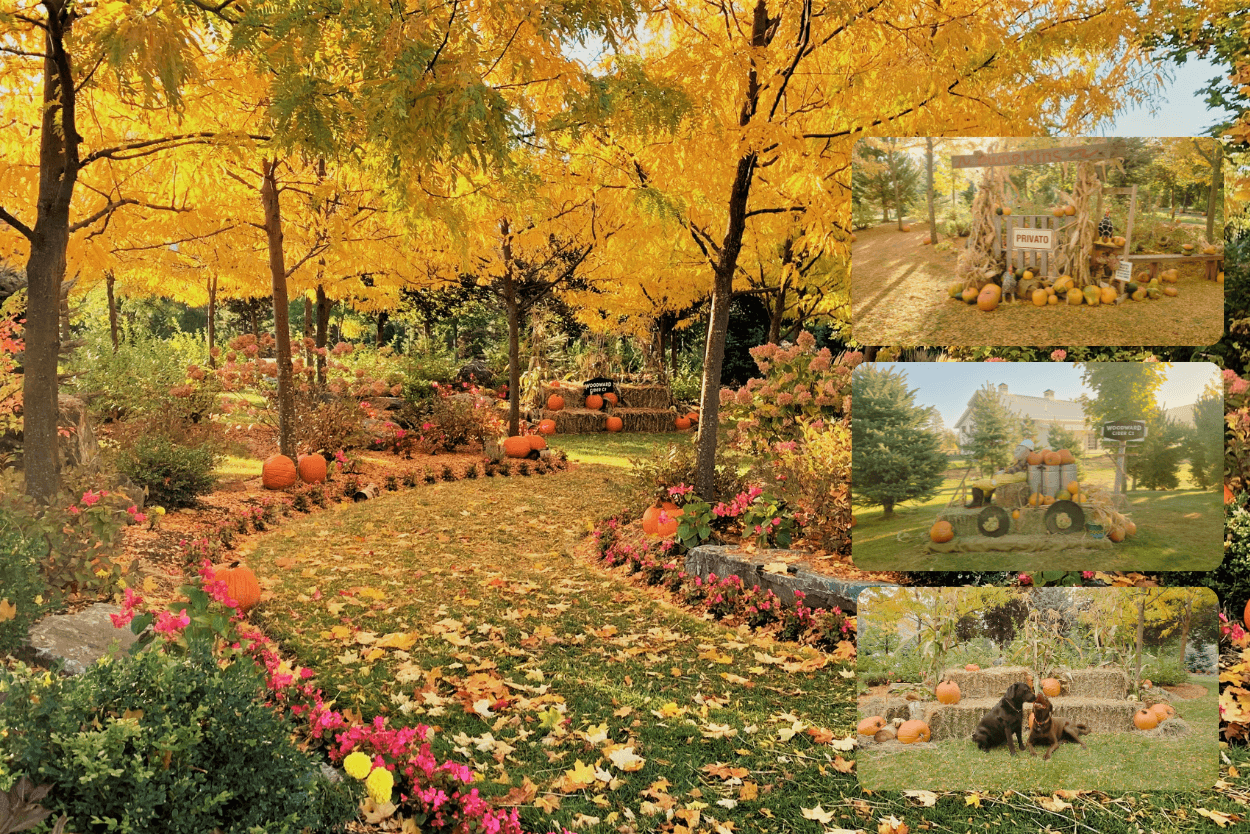 Club Member Perks
There are so many perks to be part of the wine and cider club family. Here are just a few more for October.
Free entry into the pumpkin patch on weekends. You only need to purchase the pumpkins and of course you get your usual 10% discount on all purchases including pumpkins. So be sure to bring the whole family for free entry.

You will also receive a complimentary Hot Apple Cider.
If you are interested in joining one of our clubs click the button below or talk to one of our staff in the tasting room.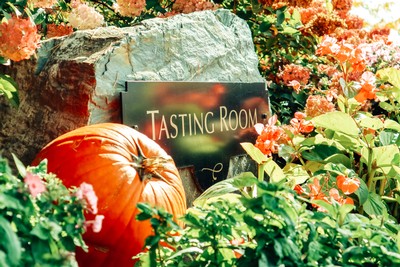 Tasting Room
I'm sure while you are here you will also want to enjoy a wine or cider tasting. The weekends are busy in October so we recommend you book your tasting in advance to ensure a spot is available.
We love fall as it is our time for harvest of the grapes and apples. The fall colours and crisp cool air make it feel special. We love hearing so much laughter in the air with all the families that come to visit so we very much....
Look forward to seeing you all at the "patch"!