Pinot Gris 2022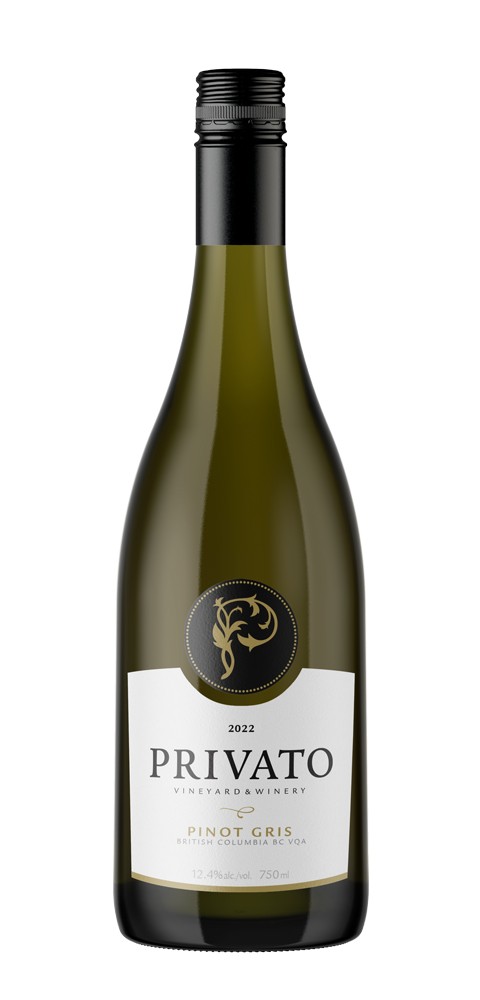 This Pinot Gris is a crowd-pleasing vintage. It captures the aromas of warm granny smith apples, white nectarines, and subtle notes of floral jasmine. These grapes were very gently pressed and stainless steel fermented. The crisp flavours of guava and arugula linger on the palate for a clean, rich finish: perfect for any palate or occasion.
Wine Specs
Bottling Date
May 30, 2023
Wine Profile
Tasting Notes
A fruit-forward wine, aromas of warm Granny Smith apples, white nectarines, and floral jasmine are dominant on the nose. Delicate flavours of nectarines and floral notes are showcased by hints of citrus on the palate.
Winemaker Notes
This Pinot Gris is produced from well established vines in Kaleden, BC. The grapes were gently pressed to minimize extraction of harsh components from the skins and seeds and then 100% fermented in stainless steel. This fruit forward wine is a crowd pleasing vintage.
Food Pairing Notes
This Pinot Gris sips with many flavours. It pairs well with delicately flavored dishes with rich sauces. Backyard BarBQs, especially halibut, thai food such as green coconut curries, mussels in a creamy sauce laced with Pinot Gris are all excellent options.
Product Reviews