Cabernet Franc 2021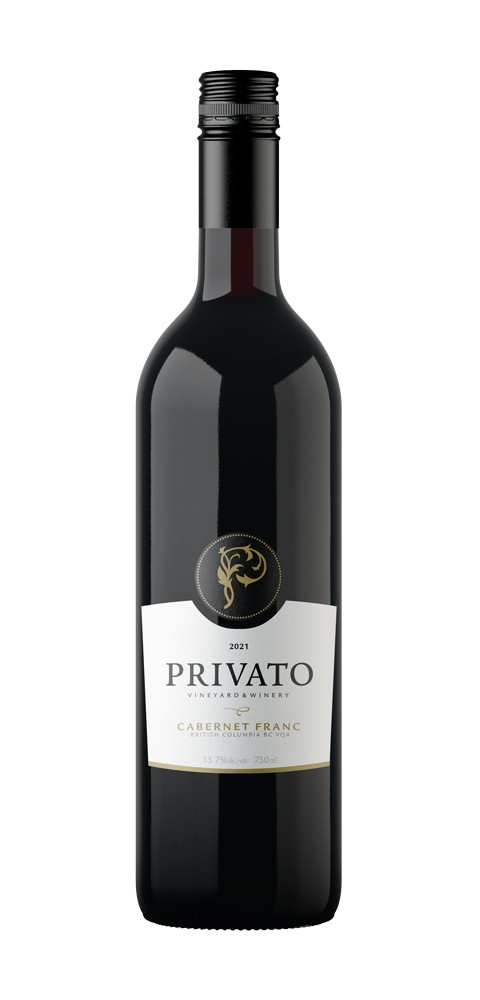 Aged for 18 months in French oak, our Cabernet Franc was hand harvested from vineyards in Oliver, BC. This classic medium-bodied wine has a floral aroma with vegetal notes. The flavor boasts a balance of black cherry and raspberry with peppery earthiness. A lingering soft palate together with approachable tannins all contribute to the elegance of this wine.
Wine Specs
Bottling Date
May 31, 2023
Wine Profile
Tasting Notes
This Cabernet Franc is a classic medium-bodied red with soft silky tannins. On the nose, it has vibrant aromas of floral and vegetal notes. The flavor is defined by a balance between red fruits, herbs, and pepper, with a dirt earthiness. It has medium to high acidity that makes it refreshingly easy to drink.
Winemaker Notes
This is our first vintage of Cabernet Franc and boy are we pleased. This vintage was hand-harvested from vineyards in Oliver, BC. After a gentle press, it went on to be aged in French oak for 18 months. It has an approachable mouth feel with soft silky tannins.
Food Pairing Notes
Cab Franc's higher acidity makes it a delight to pair with tomato-based dishes such as Spaghetti Bolognese. Lamb is always a great pairing. Gamey meats and earthy wines complement each other well. Herbs and spices can make the pairing even better. Smoky BBQ burgers or mushroom quiche are also great pairings.
Product Reviews