Missing Component

News

Every Farm Tells a Story…. Ours is One of Family
We are pleased to announce the exclusive release of our second vintage of Merlot! We know how special our first vintage of Merlot was and we are so pleased that it was such a well-received and celebrated Gold winning wine. Originally it was an experiment as John loves a good Bordeaux and he was challenged to make an outstanding one. Not only did it turn out good, but it was damn good, winning top honors at the All-Canadian Wine Championships and selling out quickly. It was decided that this family of Merlot in our Woodward Collection (like the Tesoro Pinot Noir) would need a unique name to embody the story of the wine itself. With that decision, Casato was born.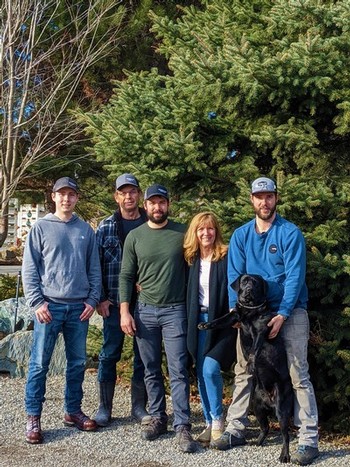 "Casato" meaning family farm personifies the vertical lineage passed on from fathers to sons. As the old saying goes, "You can't have the family farm without the family", and in our case, this could not be further from the truth. The Woodward roots are firmly planted here at 5505 Westsyde Road as we celebrate the return of our three sons Ben, Adam, and Tim to the family farm. Not only have they embarked on a journey of their own with Woodward Cider Co, but they are now actively involved with Privato. Many of you have met Adam who is the Production Manager for Privato and more recently we are delighted to welcome home Ben, who will be heading up Financial and Marketing for both firms. Tim, while working outside the company, he is an active participant in all major decisions for both companies. And so, from one generation to the next these traditional crafts are passed on. As parents, we could not be more pleased. It is every Mom's dream to have her sons come back into the fold.

Representing the pinnacle of winemaking at Privato and harvested from Black Sage Hills in Oliver, BC, Casato Merlot was aged for 18 months in French oak followed by an additional 12 months lying down in the bottle. This wine will only improve with age. An earthy nose opens to chocolate-covered cherries, leather, and blueberry flavors that linger on a velvety and generous finish.
We are delighted to announce that Casato Merlot WILL be available for a limited time only at a discounted rate on all case sales. Casato will retail at $455.88 per case but with this limited-time, special release offer, you will receive​ a 15% discount and pay only $387.50. That is a savings of $68.38 per case, and a fantastic opportunity to stock up your cellar at this price! To receive this limited-time offer, simply order a minimum of 12 bottles of Casato Merlot from April 2nd- April 4th either in-store or online and save! If you wish to try the Casato Merlot, we invite you to join us for a tasting over the Easter Weekend. Our tastings are available by reservation. Online booking will be available soon.